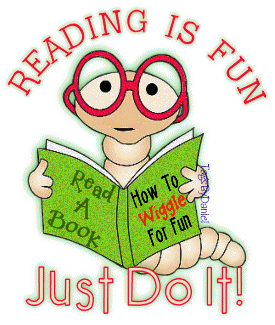 Aaahhh, sleeping in, staying up late, the sounds of the ice cream man's melodious tunes.

Sandcastles, splashing... long, lazy days lounging poolside. No school!!!

Eating ice cream cones @ a rapid pace as the sticky, sweet goodness drips between your fingers.

Iced Tea, lemonade, popsicles in every flavor imaginable.

Fishing w/ grandpa, hiking w/ dad, baking w/ grandma, movies w/ mom...

Sleepovers, camping w/ cousins, catching fireflies w/aunts, baseball w/ uncles.

Bike rides, amusement parks & walks in the park. Reading. Huh? Reading?

Unfortunately, reading skills gained during the previous school year are all too easily lost during the long, lackadaisical days of summer.

Research shows that elementary school-age children can lose an upward of three months' worth of reading progress during summer break. Not good.

There are some studies that support the connection between students' socioeconomic status & their reading ability. Hmmm... I don't buy into this theory.

Bottom line, I believe one of the primary reasons there is a decline in summer reading is quite simply because kids don't have an accessible path to reading materials.

Access to the written word is a crucial facet in amplifying the reading development of children.

So, what do we do?

1. Get as much reading material into kids' hands

2. Support Libraries

3. Ask your school to incorporate programs to motivate reading during the summer (encourage awards/prizes for students when they return to school in the fall)

4. Give out bookmarks @ the end of the school year

5. Create a fun reading activity journal/poster/sheet to keep track of books

6. Ask your library/school to invite authors to visit

7. Get a library card *

8. Ask family/friends to start a reading camp

9. Ask your school to open their library doors during summer school hours
* Please keep in mind a library is not "free daycare".


♥ & Respect Books ~ read often & help others to do the same =9.